The One to One Project was established with charitable status in 1984, to provide long term professional support to adults in West Norfolk and North Norfolk who are experiencing emotional, social and/or and mental health difficulties.
The One to One Project is now closed for counselling referrals until further notice.
We are pleased to announce we have an outreach at Fakenham from 1st July. Please state on your referrals form if you would like to access this service.
---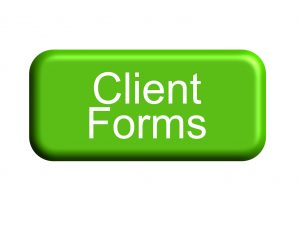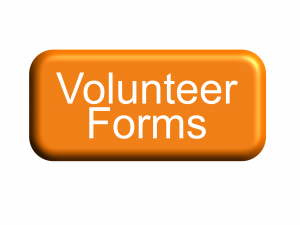 We now have a counselling Outreach Hub in Fakenham which is available on Friday mornings commencing 1st July. Outreach is now a tick box option on the bottom of the self-referral for counselling form.
---
The lotus programme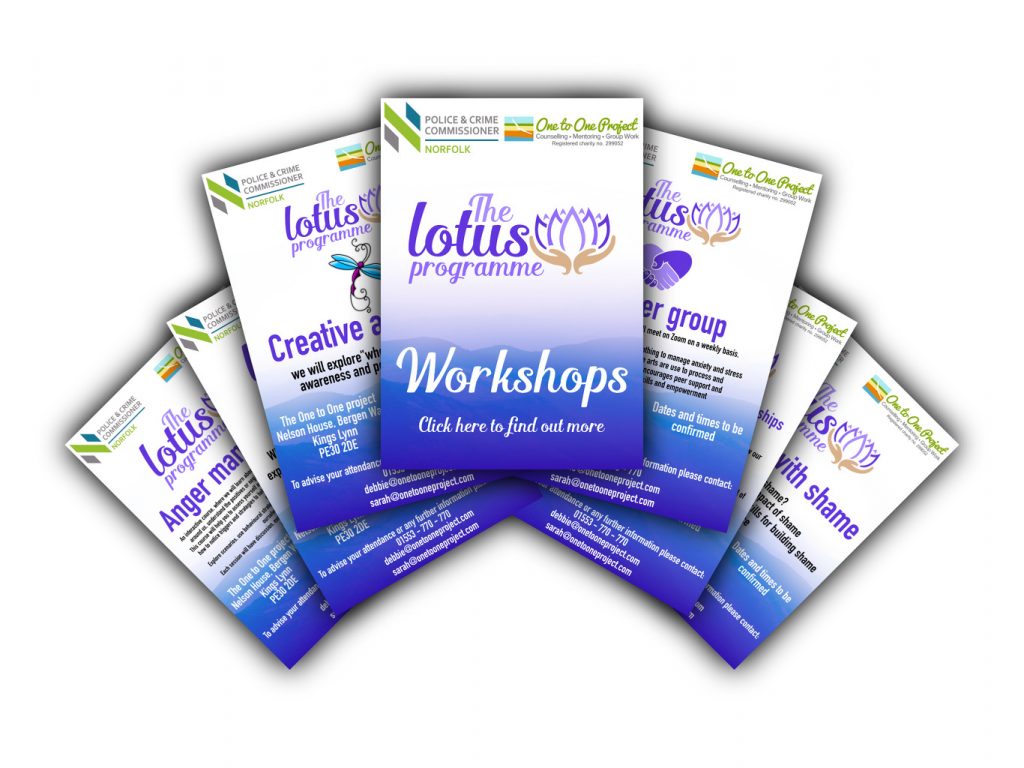 Volunteer Community Mentors needed…
We are currently recruiting mentors to be a part of our community mentor team. Our mentoring service provides support to clients in their own homes or out in the community. This service is for clients who require emotional support to achieve realistic goals and to assist those who wish to reintegrate back into their communities.

If you are looking for experience in working within a mental health based setting or think that you can offer a listening ear to support and encourage a more fulfilling way of life for someone, please complete and submit the community mentor application form on this page.

Training is going to be run by the Project Manager and Assistant Manager. The Project Manager has a PGCE and both are qualified counsellors. Training will include CV-19 awareness, Safeguarding and lone working, as well as other useful learning in order to ensure mentors are as confident and informed as possible when working out in the community.

If you feel that the above would be of interest, please complete an application form or contact us directly sarah@onetoooneproject.com or debbie@onetooneproject.com or call (01553) 770770.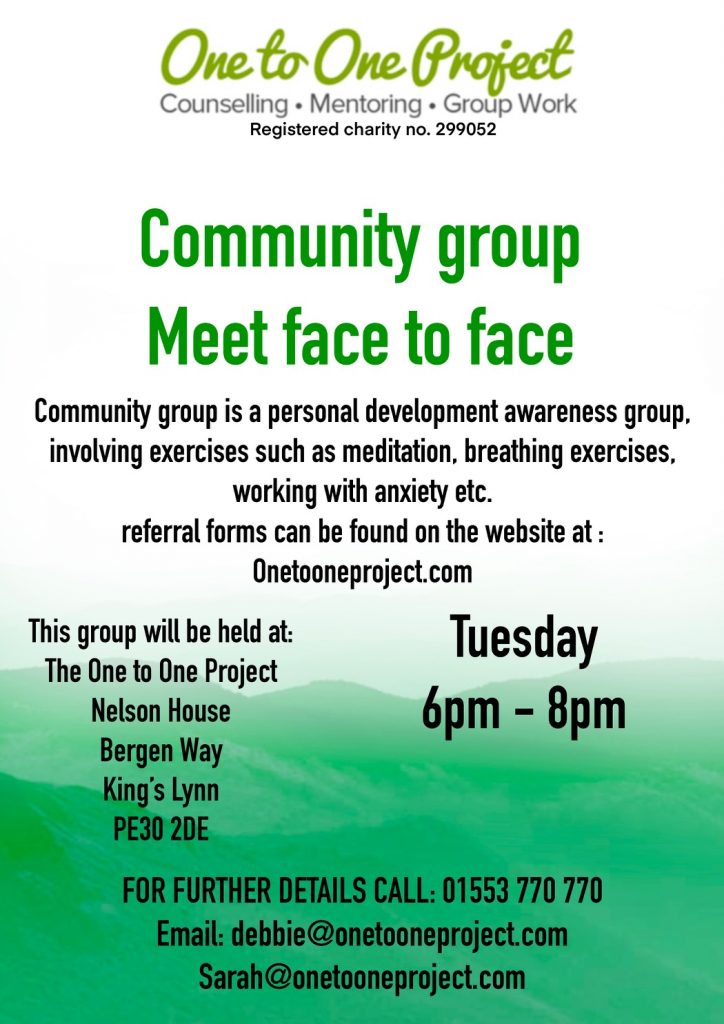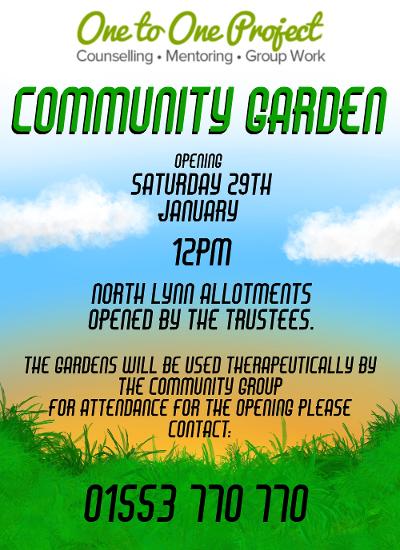 One to One's New Catchment Area.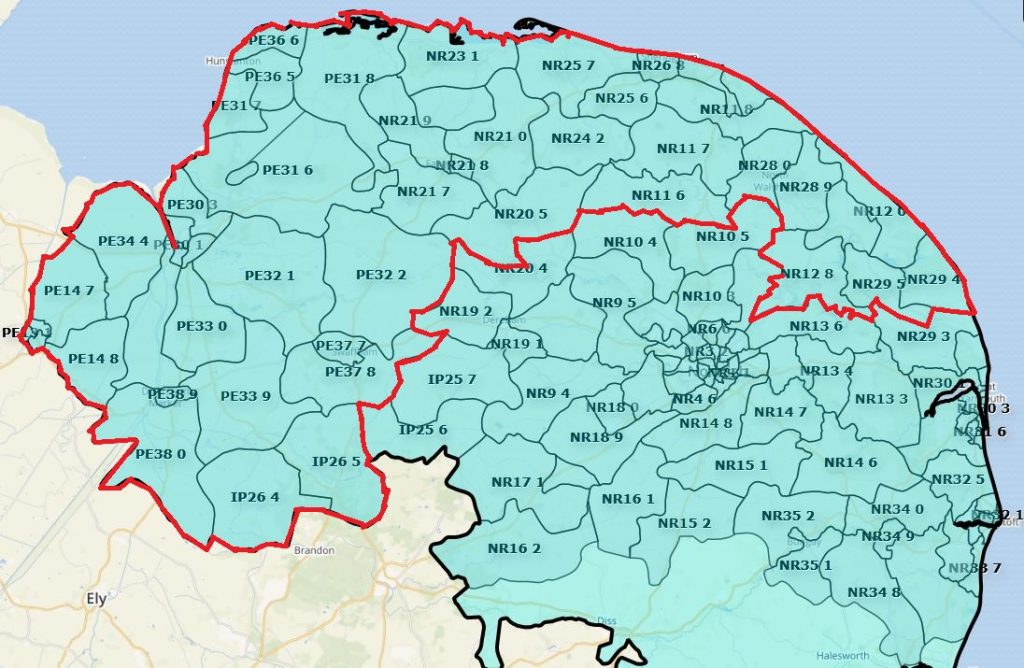 The One to One Project catchment area now covers King's Lynn, West Norfolk and North Norfolk.
If you are unsure as to whether you are within in our catchment area for
counselling, please call our office (01553) 770770 or email
debbie@onetooneproject.com or Sarah@onetooneproject.com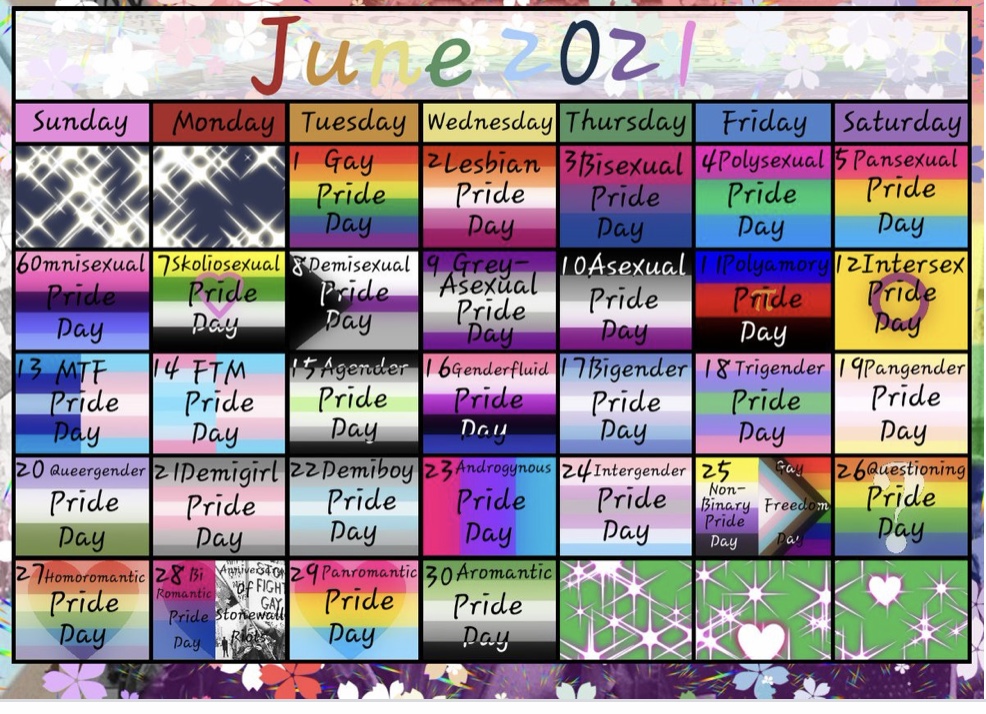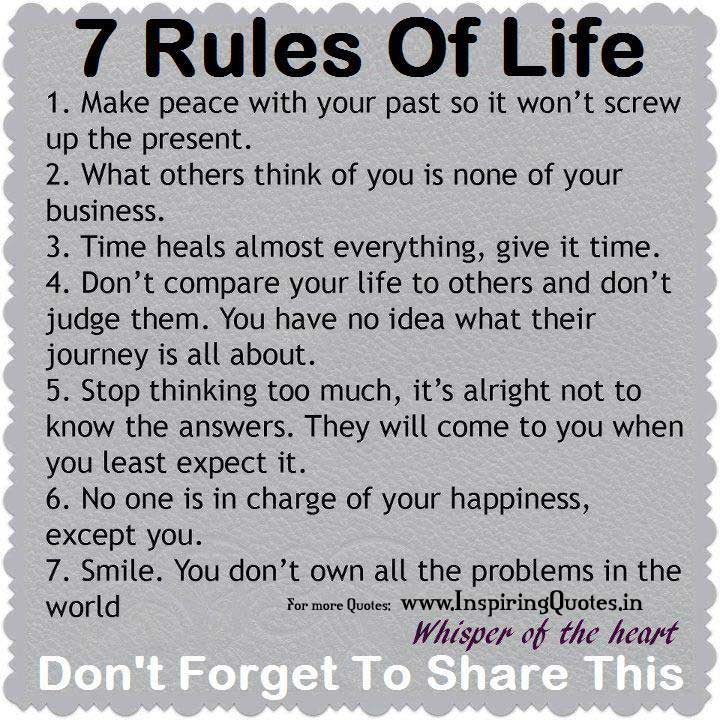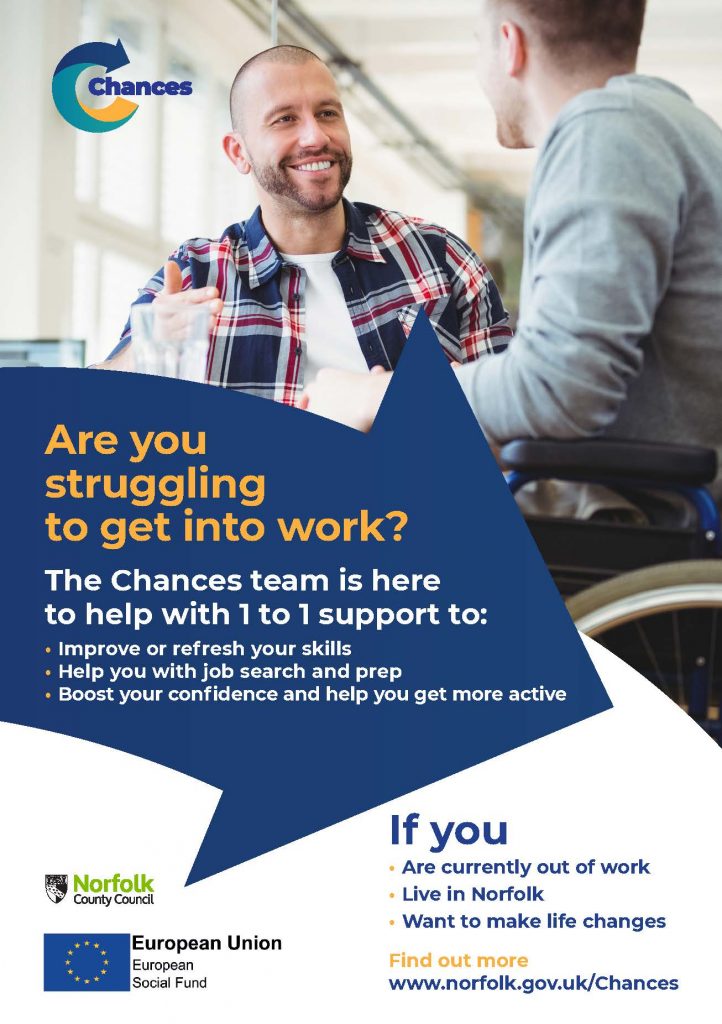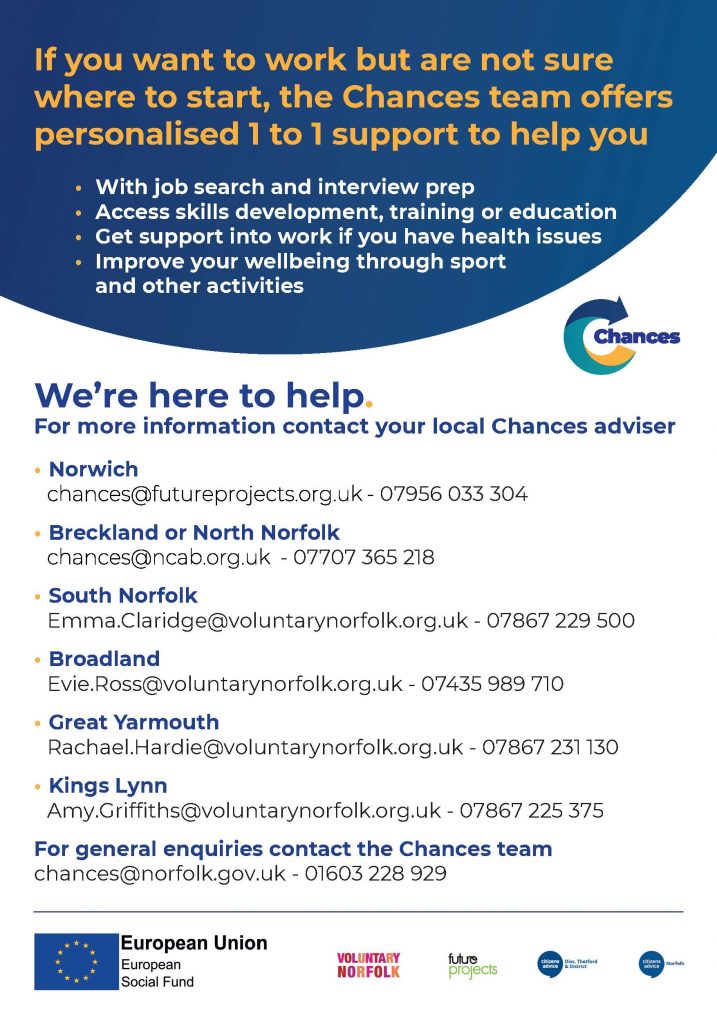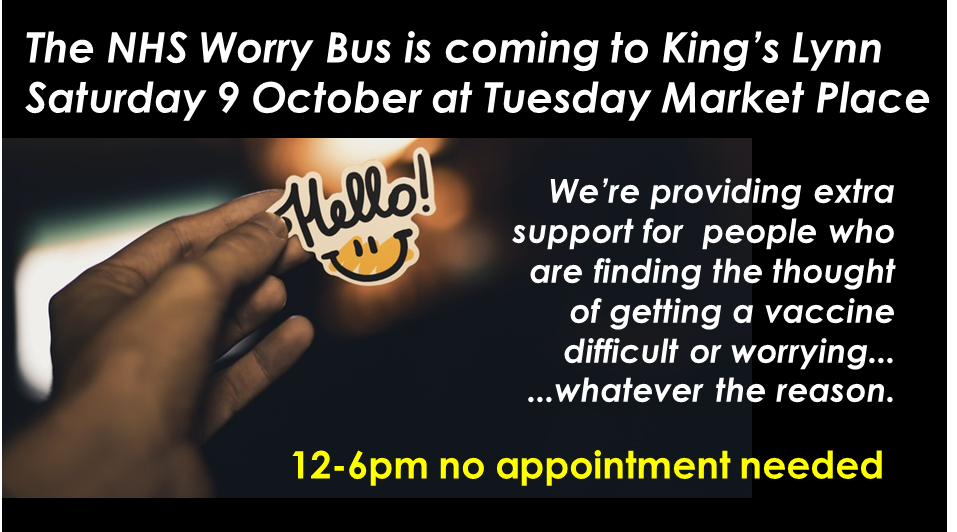 COVID-19 updates translated into common languages.
Vaccination information related to Norfolk and Waveney supported by INTRAN:
For more information see: Norfolk and Waveney NHS Website
---
Covid-19
The One to One project is now offering remote counselling to clients. We are in the process of adapting our service to best fit the current climate and will be updating the website to reflect any changes to our service.
For enquires please email:
Debbie@onetooneproject.com or sarah@onetooneproject.com
Here at the One to One Project we offer emotional support to people experiencing mental health difficulties, right across West Norfolk, through individual Counselling, Mentoring and Group Work. Our friendly team offer professional services and help you to explore the choices you have. Together we can decide which service best suits your individual needs so that you don't have to figure it out alone.
The One to One Project provide safe and confidential support and do our very best to hear each individual experience. With us it's not about fitting in to a set of criteria, it's not all about getting it right, it's about working towards living the life you want.
Please use the menu at the top of the website to navigate through our services. If what we offer sounds like something you would be interested in, then Call Us today on 01553 770 770 or Email onetooneproject@aol.com.
Please click here to read our 2016 One to One Project Independent Evaluation
Staff at King Edward VII Academy in King's Lynn have raised £500 for One to One. A group of 18 teachers took part in Movember, growing facial hair throughout November to support the One to One Project, based on the North Lynn Industrial Estate. The men of King Edward VII Academy raised awareness about men's mental health. Together they raised more than £500 that they then donated …
Setting up and running a therapy business Setting Up and Running a TherapyBusiness (2nd Edition) provides asuccinct, practical, and accessibleguide for counsellors starting out inprivate practice as well as for moreexperienced practitioners who wouldlike advice on how to continue toattract a larger clientele.This second edition has beenrestructured to bring all themarketing chapters together to helpcounsellors understand a variety ofways of helping their business grow,and includes new …
Daniel started running about 3 years ago with a local running group (RunDMC) to loose weight and improve his lifestyle. He enjoyed this immensely so decided to enter local running events. Through the running events group he was fortunate enough to meet like-minded enthusiasts who also enjoyed cycling. It was not long before Daniel was cycling every Week. Daniel prepares to ride in a Triathlon…sponsor …
Please note that the One to One project is not a crisis intervention service. For all urgent matters:
Samaritans:
From any phone, free of charge, call: 116123
Wellbeing Service:
0300 1231503
Please continue to monitor this website for all updates on the service.