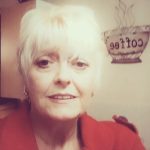 Deborah Regan
Project Manager
Debbie is responsible for the overall running of the Project and has a background in teaching and training counsellors. She has an extensive knowledge in the governance, legislation and ethics involved in counselling and has successfully run her own private practice for 12 years.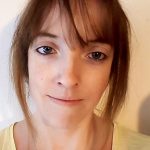 Sarah Nightingale-Socolova
Assistant Project Manager
Sarah started as a volunteer counsellor at the One to One Project before joining the staff team as assistant manager. Sarah manages the community Mentors, Trainee Counsellors, and assists the manager with the day-to-day running of the Project.
Board of Trustees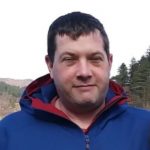 Chris joined the One to One Project as a Trustee in 2013 and became Chair in 2018. At work, he has a background in project, programme, change and operational management and has successfully delivered in a range of complex central government and other public sector organisations. Chris also has a strong background in leadership, governance, policy and legislation, disclosure and barring services and risk management.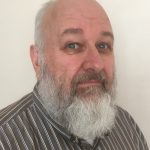 Simon has been a Trustee at the One to One Project for over three years and a volunteer counsellor for over four . He qualified as a Mental Health Nurse in 1980. Past roles include: Director for the Association for Humanistic Psychology Practitioners, Psychotherapist, Specialist Advisor in Mental Health for the CQC, Mental Health Practitioner Programme Manager, Nurse Psychotherapist, Operational Manager, Community Mental Health Nurse and Project Manager. Simon is currently a Management Consultant, Writer and an elected Public Governor at the Queen Elizabeth Hospital. He volunteers as a Disc Jockey and ward visitor for Hospital Radio Lynn.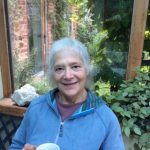 Nell has been a trustee of the One to One Project for more years than she can remember! Until the 2018 AGM she was also chairman. She has lived in the King's Lynn area for over 40 years, and has worked as a careers officer, a family solicitor and as a learning mentor at a local comprehensive. While she has no counselling training, she is proud to be associated with the Project and to help in any way she can.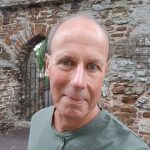 Roger qualified as a Management Accountant and began his career in the Unilever Head Office. He worked in Kenya as Commercial Manager for a challenging agricultural joint venture, followed by three years as Commercial Director in Ireland. In 1991 he became Country Manager for DHL in Hungary and 4 years later Central and Eastern Europe Regional Director for Hasbro. Becoming frustrated with the restrictions of the corporate world he established a CEE Executive search business based in Budapest. After almost 19 years in Hungary he returned to the UK and settled in King's Lynn where he runs a guest house.